Hey, there!
Short and sweet today: I am SO excited.
In December, I'm going to be leading a select group of talent in audiobook narration skill-building and in upping their game in performance.
And you can be one of those select talent! Here's the skinny.
Many of you know that I not only teach voice over with the VO2GoGo curriculum, but I also have taught a class for the last three years, with my buddy, Dan O'Day, called the ACX Master Class.
We've got something very special planned for the weekend of December 10th and 11th here in LA.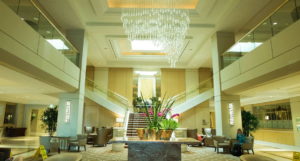 It's called Audiobook Performance Mastery, and it's a weekend event for professional audiobook narrators of all levels. It will be live at the Hilton LAX hotel, and if you want to attend, you'll have to sign up soon, as space is limited and our ACX Master Class Students get first dibs.
(By the way, if you're an ACX Master Class graduate, and also get this newsletter, check your email inbox for special discount – don't just sign up from the links above or below – you'll want to use the coupon code you got from Dan.)
You know, when I first started doing audiobooks, I didn't really know what I was doing. I knew VO in general, and I tried my best, and people liked what I did despite my being new to the audiobook world.
But…at some point, after a couple of books (this was in the early 90's), something clicked. I learned what was working for the books I was narrating and what wasn't.
By doing more of what worked, and less of what didn't, I got a lot better at the work. I had a feeling of…mastery.
I want everyone that attends Audiobook Performance Mastery to feel that special moment of 'I've got this." That moment of mastery, when you go from a student of the craft to having a skill you can draw upon at any time to create great audiobooks.
Dan and I have a great weekend planned for you, and it's not about a lot of us talking at you: you'll be up on stage, honing your skills, gaining new abilities, making better choices and slowly getting that feeling of mastery of the craft. Learning what works, and just as importantly, what doesn't.
Success means doing more of what works and less of what doesn't. I'd love to help you be successful, and feel that moment of mastery.
Click here to get more details and to sign up:
Can't wait to meet you in person!
David