Tuesday, November 20, 2018 | 9:00 AM to 11:00 AM Pacific | $250, or included free with your VO2GoGo Pro membership (info here)
---
Every month, we offer a live IN-PERSON workout session in Burbank, CA to voice talent from the Los Angeles and San Fernando Valley areas. Each monthly intensive features the same content and structure as our other live workout sessions.

Class viewing requirements and login instructions are sent to you prior to the event.




Two steps: watch the classes, then meet us live.
The VO2GoGo curriculum is an amazing series of 36 live classes, building your skills in voiceover art, commerce skills and the science you need to create and manage a thriving, digital-friendly voiceover career.

Training with VO2GoGo is fun, interactive and covers a lot of ground. And each month, you'll follow a simple, two-step process:

1. Watch the three classes (each with three lessons) at home on video.
2. Attend this live event to discuss what you've learned and workout on mic.

Watch whenever you like.
Every month, you'll be assigned three new classes to view online, and you can do so anytime before this live Workout Session, in the comfort of your home. You're taught by VO2GoGo's founder, David H. Lawrence XVII. You'll get engaging lectures featuring the latest information, PDF copies of class notes, and clips from scripts you'll work with.

You're required to watch the classes before attending any live Workout Session.

Attend the session wherever you like.
At the Workout Session, you'll be able to ask questions, get answers, discuss the content of the classes you've watched, and for Participants, get up on-mic and work with scripts, recording equipment and your instructor. And you'll get MP3's of your work (Auditors will observe the Participants).

VO2GoGo's voice over training curriculum won Backstage's Readers' Choice Award as Best VO Classes and Teacher, four years in a row. And every month for the entire year, you'll explore and master a new set of skills to help you build a successful, satisfying and profitable voice over practice.
The classes you'll be viewing this month:
• Mastering Audio Podcasting – Part 1
• Mastering Audio Podcasting – Part 2
• Mastering VO Pricing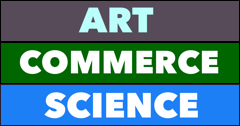 1
Mastering Audio Podcasting – Part 1
Podcasting has grown immensely from the days of being a hobby for tech nerds – it now competes with mainstream media. Learn how podcasting came to exist, how to design your podcast based on your passions, expertise and your audience of one, what resources and gear you need to create podcast audio and how to lay out a roadmap to creating stellar podcast episodes every time you record.
The skills you'll get:
– how podcasting was created and the simple tech you need to know
– creating a plan for your podcasting workflow and format
– how to decide what to podcast about, and to whom
– the simple, inexpensive gear you'll need to create your podcast
– and more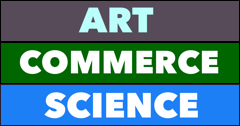 2
Mastering Audio Podcasting – Part 2
Take what you learned in Part 1, and put it into use producing, publishing, promoting and profiting with your podcast. Learn how create a format and workflow for each episode, how to record, edit and master solo and group podcasts, how to choose a podcast platform, and use it to promote your episodes and a dozen different ways to monetize your podcast.
The skills you'll get:
– how to record easily, and tag your podcasts so they can be discovered
– making the publishing process a snap for each episode
– ways to promote your podcast like mainstream media does
– the different methods and currencies for monetizing your podcast
– and more
3
Mastering VO Pricing
Do you know what to charge for your services? In one of the most requested classes ever created, you will be walked through the process of identifying the pricing for every type of voice over job you'll face. Discover the simple formula that will assure you're paid for your work according to industry and union norms.
The skills you'll get:
– knowing what work is royalty/residual-based, and what isn't
– what roles distribution and media exploitation play in payment
– how to present your fees honestly and confidently
– the simple tactic that will assure you're not underpaid
– and more
---
Discussions? Q&A? Copy provided? You bet.
So…first, you watch the classes at home. Then, we discuss the content and work on-mic.
At this live Workout session, all students will be provided with lecture notes and VO copy, and will discuss the month's class content. There will be plenty of time for questions and answers.
Participants will then get up on-mic, be directed and recorded with three pieces of copy, and the recordings will be given to each participant to use as mini-starter demos (in advance of completed professional demos), showing their mastery of the particular category of voice work performed.
All tickets include a registered seat at this Workout Session, and instant access to this month's class lessons online.
Tickets are available on a first-come, first-served basis, and are open to VO2GoGo Pros for 72 hours prior to general availability.
---
Date:
Tuesday, November 20, 2018
Time:
9:00 AM to 11:00 PM Pacific
Instructor:
Venue:
Connect Studios LA
210 N. Pass Avenue, 2nd Floor
Burbank, CA 91505
Google Map
$7.50 ALL DAY PARKING: in the lot next to the class building. Let the attendant know that you're here for a Connect Studio event.