…and you can get started in voice over right now!
Have you always wanted to be a voice over talent? Are you an actor who wants to add voice over to your on-camera and on-stage skills? Learn what it takes to create a satisfying, professional and profitable voice over career, via our online video class…absolutely free:

Click here to take our FREE 10-lesson
Getting Started In Voice Over class
Discover VO2GoGo's May 2018 Pro VO training classes.
Each month, three new online video classes, plus a bonus live workout sessions, are offered as part of the 36-class full VO2GoGo Pro curriculum, covering the art, commerce and science of VO. Click to visit our live classes page for dates, times and locations, or click on any of the classes below: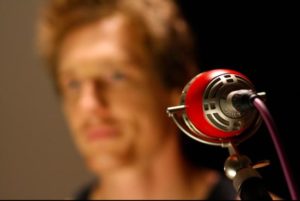 "This is the best voice over training, ever."
Inside you, there is a brilliant VO artist. Set it free, with VO2GoGo's award-winning voiceover training and support.
Meet your instructors.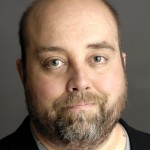 Founder and lead instructor for VO2GoGo, David H. Lawrence XVII (SAG-AFTRA) brings a unique combination of skills to the world of performance and VO training. He created and teaches the…
more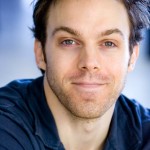 Trevor Algatt (SAG-AFTRA) is a writer, Ovation-nominated actor, and year-round competitive swimmer with SCAQ in Los Angeles. Like the cream cheese, he's from Philadelphia. Trevor's production…
more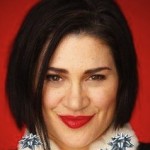 Karen-Eileen is VO2GoGo's Instructor based in Florida, and leads one of our monthly VO2GoGo live Zoom workouts for VO students around the world. VO was Karen-Eileen's first creative love…
more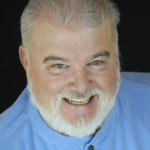 J. Rodney Turner is a former air traffic controller, voice-over talent, and VO2GoGo's instructor in our Nashville classes, and has the distinction…
more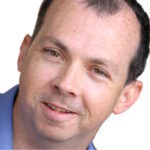 Maxwell Smart is one of two VO2GoGo instructors based in California's Inland Empire, in Lake Elsinore, and along with Victoria (below) leads both a monthly
VO2GoGo live in-person workout at the Find Your Voice Center
, and a monthly
VO2GoGo live Zoom workout
for VO students around the world.
more
Victoria Smart is part of the team that has opened the Find Your Voice center in Lake Elsinore as our IE VO2GoGo location. In southern Riverside County, this location is convenient to the Temecula Valley, Corona, Riverside, San Bernardino, and even…
more
---
Here's how VO2GoGo works.
Our goal is to give you the very best, most comprehensive voiceover training and help you create a satisfying, profitable VO career.
And we give you lots of ways to learn: in live classes, on video, via audio and in online classes that are fun and engaging, no matter where you are in your journey.

Working on-camera and wanting to add VO to your portfolio? You're exactly where you need to be. The VO2GoGo curriculum is designed to complement the mad skills you already have on-camera, on stage and on commercials sets. We preach from the same pulpit as your favorite acting classes.

Already a working VO artist, looking for additional opportunities? Let us help you fill in the gaps of the skills, tech and business you may have heard about, but haven't explored, like audiobooks and IVR. Pick and choose the classes that will fill in those knowledge gaps.

Just getting started and need pretty much everything? We can take you from zero to VO hero, teaching you voiceover skills in various VO categories, as well as the technology you need to audition and work, and up to the minute business skills you need to succeed.
You can come to any class you want, in-person in Hollywood, Burbank, Miami and as a live webinar, or anytime, 24/7/365, online here on the site. Just head on over to our VO2GoGo Classes page and sign up for the next available class.
Want to save money? If you're planning on really immersing yourself in the VO2GoGo curriculum, we suggest you join the VO2GoGo Pro or ProPlus programs. For one low monthly subscription (that is $50 less than classes alone), you get your choice of live classes, the video classes for that month, the audio classes for that month, the online classes for that month and discounts and special privileges here on the site. You become a member of the inner circle of our VO2GoGo family, and you get unparalleled support. Watch this video for what a Pro member has to say about going Pro:
All we think about is how to make you successful. Go Pro today. And get working in voiceover faster than you ever thought possible.