Saturday, September 28, 2019 | 2:00 PM to 4:00 PM Pacific (end time may vary) | $250, or included free with your VO2GoGo Pro membership (info here)
---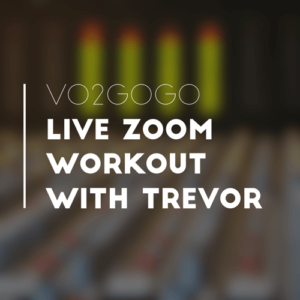 Every month, we offer a live online workout session with Hollywood-based VO2GoGo coach Trevor Algatt to voice talent from around the world, via Zoom.
One of a number of monthly workouts you can choose from, each features the same content and structure: Q & A, on-mic work from the comfort of your home studio, and follow-up discussion about any classes you've taken (the classes listed below are this month's suggestions).
Two steps: watch the classes, then meet us live.
The VO2GoGo curriculum is an amazing series of 36 live classes, building your skills in voiceover art, commerce skills and the science you need to create and manage a thriving, digital-friendly voiceover career.
Training with VO2GoGo is fun, interactive and covers a lot of ground. And each month, you'll follow a simple, two-step process:
1. Watch the three classes (each with three lessons) at home on video.
2. Attend this live event to discuss what you've learned and workout on mic.
Watch whenever you like.
Every month, you'll be assigned three new classes to view online, and you can do so anytime before this live Workout Session, in the comfort of your home. You're taught by VO2GoGo's founder, David H. Lawrence XVII. You'll get engaging lectures featuring the latest information, PDF copies of class notes, and clips from scripts you'll work with.
You're required to watch the classes before attending any live Workout Session.
Attend the session wherever you like.
At the Workout Session, you'll be able to ask questions, get answers, discuss the content of the classes you've watched, and for Participants, get up on-mic and work with scripts, recording equipment and your instructor. And you'll get MP3's of your work (Auditors will observe the Participants).
VO2GoGo's voice over training curriculum won Backstage's Readers' Choice Award as Best VO Classes and Teacher, four years in a row. And every month for the entire year, you'll explore and master a new set of skills to help you build a successful, satisfying and profitable voice over practice.
The classes you'll be viewing this month:
• Voicing Trailers And Promos
• Voicing Training And Industrial VO
• Mastering VO Social Networking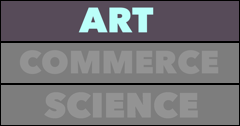 1
Voicing Trailers And Promos
In a world…where one VO talent…will survive and thrive. Movie trailers, TV promos, sizzle reels, web previews and other spotlight products can be found promoting every category of performance. And it's not just the exclusive bastion of men any longer. Get both theoretical and practical work in the world of promos and trailers.
The skills you'll get:
– why "normal" voices are found in today's trailers
– the "growling" often heard in promo/trailer performance
– mastering promos in 15 seconds
– how to sell to the trailer and promo voiceover marketplace
– and more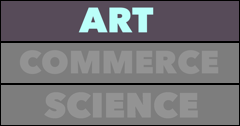 2
Voicing Training And Industrial VO
The business to business and training market is calling you. Training videos, website how-to's, software installation, management and industrial process training are but a few of the products in this category, and the marketplace for these types of VO work span both union, non-union, domestic and international boundaries.
The skills you'll get:
– what offline and online buyers need training VO work
– the target audience and how to reach them and teach them
– how to apply storytelling skills to business productions
– what your training and industrial demo should sound like
– and more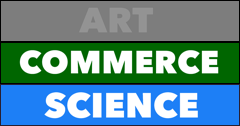 3
Mastering VO Social Networking
Click, tweet, email, like, plus and link your way to VO success. While reels, zed cards, cassettes, mailers, business cards and CDs had their day as ways for VO artists to connect with their clients, today's marketing materials are often not physical at all – but rather ways to connect and market online. As social networks come and go, you'll be able to master each one as a VO megaphone.
The skills you'll get:
– why MySpace is over, and so is Twitter and Facebook, or not
– how to use Twitter, Facebook and LinkedIn while they are here
– how to build a list and market to online customers
– an overview of how to use Pinterest, Google+ and other social networking sites
– and more
---
Discussions? Q&A? Copy provided? You bet.
So…first, you watch the classes at home. Then, we discuss the content and work on-mic.
At this live Workout session, all students will be provided with lecture notes and VO copy, and will discuss the month's class content. There will be plenty of time for questions and answers.
Participants will then get up on-mic, be directed and recorded with three pieces of copy, and the recordings will be given to each participant to use as mini-starter demos (in advance of completed professional demos), showing their mastery of the particular category of voice work performed.
All tickets include a registered seat at this Workout Session, and instant access to this month's class lessons online.
Tickets are available on a first-come, first-served basis, and are open to VO2GoGo Pros for 72 hours prior to general availability.
---
Date:
Saturday, September 28, 2019, 2019
Time:
2:00 PM to 4:00 PM Pacific (end time may vary)
Instructor:
Venue:
Live via Zoom.us online
(event login details will be sent with registration)