Saturday, June 22, 2019 | 2:00 PM to 4:00 PM Pacific (end time may vary) | $250, or included free with your VO2GoGo Pro membership (info here)
---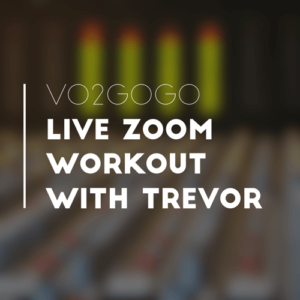 Every month, we offer a live online workout session with Hollywood-based VO2GoGo coach Trevor Algatt to voice talent from around the world, via Zoom.

One of a number of monthly workouts you can choose from, each features the same content and structure: Q & A, on-mic work from the comfort of your home studio, and follow-up discussion about any classes you've taken (the classes listed below are this month's suggestions).




Two steps: watch the classes, then meet us live.
The VO2GoGo curriculum is an amazing series of 36 live classes, building your skills in voiceover art, commerce skills and the science you need to create and manage a thriving, digital-friendly voiceover career.

Training with VO2GoGo is fun, interactive and covers a lot of ground. And each month, you'll follow a simple, two-step process:

1. Watch the three classes (each with three lessons) at home on video.
2. Attend this live event to discuss what you've learned and workout on mic.

Watch whenever you like.
Every month, you'll be assigned three new classes to view online, and you can do so anytime before this live Workout Session, in the comfort of your home. You're taught by VO2GoGo's founder, David H. Lawrence XVII. You'll get engaging lectures featuring the latest information, PDF copies of class notes, and clips from scripts you'll work with.

You're required to watch the classes before attending any live Workout Session.

Attend the session wherever you like.
At the Workout Session, you'll be able to ask questions, get answers, discuss the content of the classes you've watched, and for Participants, get up on-mic and work with scripts, recording equipment and your instructor. And you'll get MP3's of your work (Auditors will observe the Participants).

VO2GoGo's voice over training curriculum won Backstage's Readers' Choice Award as Best VO Classes and Teacher, four years in a row. And every month for the entire year, you'll explore and master a new set of skills to help you build a successful, satisfying and profitable voice over practice.
The classes you'll be viewing this month:
• Managing VO Clients And Projects
• Voicing Documentary Narration VO
• Voicing Animation and Videogames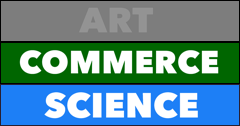 1
Managing VO Clients and Projects
You certainly need to have terrific voicing skills to be a successful VO talent. But to compete effectively in today's entrepreneurial marketplace, you also need to have well-honed customer relationship skills. This class teaches you the procedures you'll need to handle VO projects, assets, revisions, billing and the care and feeding of your precious client base.
The skills you'll get:
– negotiating fees and time-frames, and handling change orders
– managing the audio throughout the project from booking to completion
– keeping track of all client assets on your hard drive
– final delivery, file formats and payment collection
– and more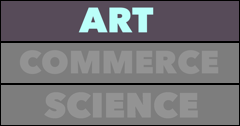 2
Voicing Documentary Narration VO
Elegantly handling documentary narration is part and parcel of the professional VO artist's set of tools. From work on channels like Nat GEO, The History Channel and Style, to the networks like the BBC and FOX, to movie theater releases that cover the gamut from nature to historical biography, this category of voicework is rewarding, challenging, and ultimately, profitable.
The skills you'll get:
– theatricality and narration performance
– sizing up the audience for your program
– the most important goal of narration and how to achieve it
– how to sell to the narration voiceover marketplace
– and more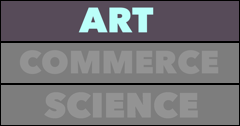 3
Voicing Animation And Videogames
Bring out the Betty Rubble and Maximus Prime in you. One of the most difficult categories of VO to crack, it all starts with world-class techniques for voicing videogames, animation and anime production online and broadcast on TV and cable.
The skills you'll get:
– the hidden opportunities in the tightest community of voice actors
– avoiding cliches and voicing memorable characters
– working in an ensemble, and creating your own family of characters
– using your heritage to create your archetypes
– and more
---
Discussions? Q&A? Copy provided? You bet.
So…first, you watch the classes at home. Then, we discuss the content and work on-mic.
At this live Workout session, all students will be provided with lecture notes and VO copy, and will discuss the month's class content. There will be plenty of time for questions and answers.
Participants will then get up on-mic, be directed and recorded with three pieces of copy, and the recordings will be given to each participant to use as mini-starter demos (in advance of completed professional demos), showing their mastery of the particular category of voice work performed.
All tickets include a registered seat at this Workout Session, and instant access to this month's class lessons online.
Tickets are available on a first-come, first-served basis, and are open to VO2GoGo Pros for 72 hours prior to general availability.
---
Date:
Saturday, June 22, 2019, 2019
Time:
2:00 PM to 4:00 PM Pacific (end time may vary)
Instructor:
Venue:
Live via Zoom.us online
(event login details will be sent with registration)