Thursday, May 23, 2019 | 8:00 PM to 10:00 PM Eastern (end time may vary) | $250, or included free with your VO2GoGo Pro membership (info here)
---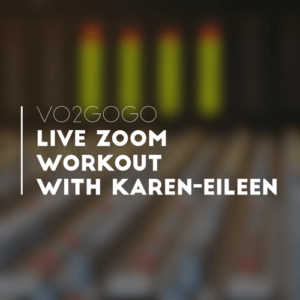 Every month, we offer a live online workout session with Miami-based VO2GoGo coach Karen-Eileen Gordon to voice talent from around the world, via Zoom.

One of a number of monthly workouts you can choose from, each features the same content and structure: Q & A, on-mic work from the comfort of your home studio, and follow-up discussion about any classes you've taken (the classes listed below are this month's suggestions).




Two steps: watch the classes, then meet us live.
The VO2GoGo curriculum is an amazing series of 36 live classes, building your skills in voiceover art, commerce skills and the science you need to create and manage a thriving, digital-friendly voiceover career.

Training with VO2GoGo is fun, interactive and covers a lot of ground. And each month, you'll follow a simple, two-step process:

1. Watch the three classes (each with three lessons) at home on video.
2. Attend this live event to discuss what you've learned and workout on mic.

Watch whenever you like.
Every month, you'll be assigned three new classes to view online, and you can do so anytime before this live Workout Session, in the comfort of your home. You're taught by VO2GoGo's founder, David H. Lawrence XVII. You'll get engaging lectures featuring the latest information, PDF copies of class notes, and clips from scripts you'll work with.

You're required to watch the classes before attending any live Workout Session.

Attend the session wherever you like.
At the Workout Session, you'll be able to ask questions, get answers, discuss the content of the classes you've watched, and for Participants, get up on-mic and work with scripts, recording equipment and your instructor. And you'll get MP3's of your work (Auditors will observe the Participants).

VO2GoGo's voice over training curriculum won Backstage's Readers' Choice Award as Best VO Classes and Teacher, four years in a row. And every month for the entire year, you'll explore and master a new set of skills to help you build a successful, satisfying and profitable voice over practice.
The classes you'll be viewing this month:
• Mastering Cold Reading Of VO Scripts
• Voicing News And Info VO
• Voicing IVR And Phone Prompts
1
Mastering Cold Reading of VO Scripts
You don't get days or even hours to work with VO scripts – you're expected to turn around auditions, and head into the studio to perform, almost instantly. In this class, we'll look at how to instantly size up a script, make character choices, and balance speed with excellence.
The skills you'll get:
– how to quickly size up a script and its parts
– what key elements to look for in the copy
– how to avoid two key mistakes when marking your copy
– three ways to instantly become better at cold reading
– and more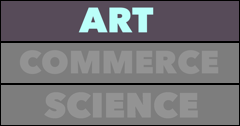 2
Voicing News and Info VO
Like commercials, narration and IVR, the category of news and information products have a certain style and performance technique unique to the category. Traditional radio and television outlets have been joined by podcasts, satellite, cable, email blasts and other new connections, giving you an even greater opportunity to audition and land these lucrative jobs.
The skills you'll get:
– how the target audience affects your performance
– classic and new styles of news and information performance
– learning from the giants of newscasting
– pricing and client management in the news and information workspace
– and more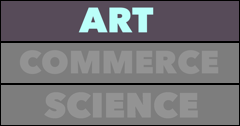 3
Voicing IVR and Phone Prompts
There are over 10 billion phones in the world – one and one-half for every man, woman and child on the planet. 70% are business phones, and all phones have some sort of voice mail or outbound messaging associated with them. Learn how, in the most profitable category of voicework in many portfolios, and the most plentiful of work categories, you'll find a largely hidden market of work.
The skills you'll get:
– why this skill is the most lucrative in the 21st century
– the type of voice needed for phone prompt work – it's not what you think!
– how the marketplace for IVR work has shifted, and how you can take advantage
– why this union-covered work is so lucrative
– and more
---
Discussions? Q&A? Copy provided? You bet.
So…first, you watch the classes at home. Then, we discuss the content and work on-mic.
At this live Workout session, all students will be provided with lecture notes and VO copy, and will discuss the month's class content. There will be plenty of time for questions and answers.
Participants will then get up on-mic, be directed and recorded with three pieces of copy, and the recordings will be given to each participant to use as mini-starter demos (in advance of completed professional demos), showing their mastery of the particular category of voice work performed.
All tickets include a registered seat at this Workout Session, and instant access to this month's class lessons online.
Tickets are available on a first-come, first-served basis, and are open to VO2GoGo Pros for 72 hours prior to general availability.
---
Date:
Thursday, May 23, 2019, 2019
Time:
8:00 PM to 10:00 PM Eastern (end time may vary)
Instructor:
Venue:
Live via Zoom.us online
(event login details will be sent with registration)