Friday, July 26, 2019 | 9:00 AM to 11:00 AM Pacific (end time may vary) | $250, or included free with your VO2GoGo Pro membership (info here)
---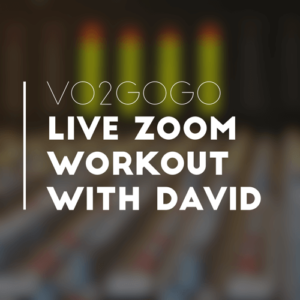 Every month, we offer a live online workout session with Hollywood-based VO2GoGo lead coach and founder, David H. Lawrence XVII to voice talent from around the world, via Zoom.

One of a number of monthly workouts you can choose from, each features the same content and structure: Q & A, on-mic work from the comfort of your home studio, and follow-up discussion about any classes you've taken (the classes listed below are this month's suggestions).




Two steps: watch the classes, then meet us live.
The VO2GoGo curriculum is an amazing series of 36 live classes, building your skills in voiceover art, commerce skills and the science you need to create and manage a thriving, digital-friendly voiceover career.

Training with VO2GoGo is fun, interactive and covers a lot of ground. And each month, you'll follow a simple, two-step process:

1. Watch the three classes (each with three lessons) at home on video.
2. Attend this live event to discuss what you've learned and workout on mic.

Watch whenever you like.
Every month, you'll be assigned three new classes to view online, and you can do so anytime before this live Workout Session, in the comfort of your home. You're taught by VO2GoGo's founder, David H. Lawrence XVII. You'll get engaging lectures featuring the latest information, PDF copies of class notes, and clips from scripts you'll work with.

You're required to watch the classes before attending any live Workout Session.

Attend the session wherever you like.
At the Workout Session, you'll be able to ask questions, get answers, discuss the content of the classes you've watched, and for Participants, get up on-mic and work with scripts, recording equipment and your instructor. And you'll get MP3's of your work (Auditors will observe the Participants).

VO2GoGo's voice over training curriculum won Backstage's Readers' Choice Award as Best VO Classes and Teacher, four years in a row. And every month for the entire year, you'll explore and master a new set of skills to help you build a successful, satisfying and profitable voice over practice.
The classes you'll be viewing this month:
• Mastering Voice123 – Part 1
• Mastering Voice123 – Part 2
• Voicing Digital And Internet VO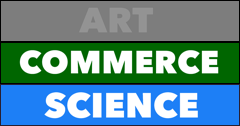 1
Mastering Voice123 – Part 1: Profiles and Demos
In this first of two classes on how to join, profile yourself, gain auditions and book work on Voice123.com, we look at the construction of Voice123, what it is and how it works, how to join as a member, how to fill out a formidable profile (even if you're just getting started) and how to populate your demo portfolio.
The skills you'll get:
– what Voice123 is – and isn't
– how to manage your profile to draw voiceseekers
– how to create an attractive demo portfolio
– how to get paid for your work
– and more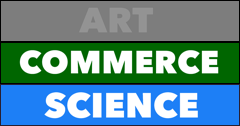 2
Mastering Voice123 – Part 2: Auditions and Work
In this second of two classes on how to join, profile yourself, gain auditions and book work on Voice123.com, we look what to do with audition notices, taking advantage of premium membership, working with voiceseekers, how to maximize your chances of getting the right audition for you and what to do when you book work.
The skills you'll get:
– what Voice123's SmartCast system is
– how to submit powerful auditions
– how to communicate effectively with voiceseekers
– how to assure your work is heard
– and more
3
Voicing Digital And Internet VO
The changing landscape of voiceover work has been affected deeply by the advent of the Internet. Not only has the Net changed how we market ourselves and acquire auditions and work, it has also spawned new types of voiceover product with performance requirements unique to the digital world.
The skills you'll get:
– reading the net for work, not just auditions
– how to understand file formats and final presentations
– working proactively to let prospective clients know you're available
– pricing and client management in the new digital workspace
– and more
---
Discussions? Q&A? Copy provided? You bet.
So…first, you watch the classes at home. Then, we discuss the content and work on-mic.
At this live Workout session, all students will be provided with lecture notes and VO copy, and will discuss the month's class content. There will be plenty of time for questions and answers.
Participants will then get up on-mic, be directed and recorded with three pieces of copy, and the recordings will be given to each participant to use as mini-starter demos (in advance of completed professional demos), showing their mastery of the particular category of voice work performed.
All tickets include a registered seat at this Workout Session, and instant access to this month's class lessons online.
Tickets are available on a first-come, first-served basis, and are open to VO2GoGo Pros for 72 hours prior to general availability.
---
Date:
Friday, July 26, 2019
Time:
9:00 AM to 11:00 AM Pacific (end time may vary)
Instructor:
Venue:
Live via Zoom.us online
(event login details will be sent with registration)