Two steps: watch the classes, then meet us live.
The VO2GoGo curriculum is an amazing series of 36 live classes, building your skills in voiceover art, commerce skills and the science you need to create and manage a thriving, digital-friendly voiceover career.
Training with VO2GoGo is fun, interactive and covers a lot of ground. And each month, you'll follow a simple, two-step process:
1. Watch the three classes (each with three lessons) at home on video.
2. Attend this live event to discuss what you've learned and workout on mic.
Watch whenever you like.
Every month, you'll be assigned three new classes to view online, and you can do so anytime before this live Workout Session, in the comfort of your home. You're taught by VO2GoGo's founder, David H. Lawrence XVII. You'll get engaging lectures featuring the latest information, PDF copies of class notes, and clips from scripts you'll work with.
You're required to watch the classes before attending any live Workout Session.
Attend the session wherever you like.
At the Workout Session, you'll be able to ask questions, get answers, discuss the content of the classes you've watched, and for Participants, get up on-mic and work with scripts, recording equipment and your instructor. And you'll get MP3's of your work (Auditors will observe the Participants).
VO2GoGo's voice over training curriculum won Backstage's Readers' Choice Award as Best VO Classes and Teacher, four years in a row. And every month for the entire year, you'll explore and master a new set of skills to help you build a successful, satisfying and profitable voice over practice.
The classes you'll be viewing this month:
• Voicing Specialty Narration VO
• Mastering VO Marketing
• Creating Your Own VO Content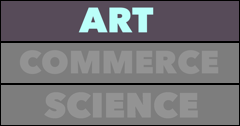 1
Voicing Specialty Narration VO
Separate and apart from traditional documentary narration, there are several major categories of content-specific narration work that centers around large bodies of information: scientific, technical, legal, medical and so on. If your personal knowledge extends to any of these spaces, you'll find yourself with yet another way to make a living as a VO performer.
The skills you'll get:
– identifying non-traditional marketing areas for voicework
– how your passions can be turned into voice projects
– working in specialty narration even if you're not a trained expert in the field
– pricing and client management in specialty narration
– and more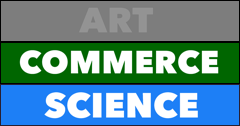 2
Mastering VO Marketing
Become agile with the markets you reach, tradition and brand spanking new. Who would have thought that IVR, or apps, or digital talking outdoor signage, or e-books would all be vibrant markets in which to sell your VO skills? Or that any one of those might end up being the largest category of income for many VO artists? Learn how in this vital class.
The skills you'll get:
– identifying the usual suspects: radio, television and other traditional markets
– the unusual suspects: digital products, IVR, training, toys, GPS devices and more
– how to target a demo specifically to a particular market, for little or no cost
– pricing individual and package rates for the strangest of markets
– and more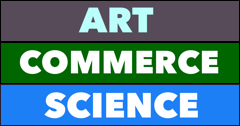 3
Creating Your Own VO Content
Hire your inner voice…and entrepeneur. Why wait for someone else to hire you? You've got a voice, and you're already in charge of You, Inc, so put yourself to work, and collect all the profits. Create your own content, piggy back on events in the news, big movie releases and wake up every morning with money in the bank – from people buying your audio products.
The skills you'll get:
– watching production calendars for potential tie-ins
– the quickest way to create audio products
– identifying and marketing to potential buyers over the web
– how to build a library of long-tail product that sells forever
– and more
---
Discussions? Q&A? Copy provided? You bet.
So…first, you watch the classes at home. Then, we discuss the content and work on-mic.
At this live Workout session, all students will be provided with lecture notes and VO copy, and will discuss the month's class content. There will be plenty of time for questions and answers.
Participants will then get up on-mic, be directed and recorded with three pieces of copy, and the recordings will be given to each participant to use as mini-starter demos (in advance of completed professional demos), showing their mastery of the particular category of voice work performed.
All tickets include a registered seat at this Workout Session, and instant access to this month's class lessons online.
Tickets are available on a first-come, first-served basis, and are open to VO2GoGo Pros for 72 hours prior to general availability.
---