Two steps: watch the classes, then meet us live.
The VO2GoGo curriculum is an amazing series of 36 live classes, building your skills in voiceover art, commerce skills and the science you need to create and manage a thriving, digital-friendly voiceover career.
Training with VO2GoGo is fun, interactive and covers a lot of ground. And each month, you'll follow a simple, two-step process:
1. Watch the three classes (each with three lessons) at home on video.
2. Attend this live event to discuss what you've learned and workout on mic.
Watch whenever you like.
Every month, you'll be assigned three new classes to view online, and you can do so anytime before this live Workout Session, in the comfort of your home. You're taught by VO2GoGo's founder, David H. Lawrence XVII. You'll get engaging lectures featuring the latest information, PDF copies of class notes, and clips from scripts you'll work with.
You're required to watch the classes before attending any live Workout Session.
Attend the session wherever you like.
At the Workout Session, you'll be able to ask questions, get answers, discuss the content of the classes you've watched, and for Participants, get up on-mic and work with scripts, recording equipment and your instructor. And you'll get MP3's of your work (Auditors will observe the Participants).
VO2GoGo's voice over training curriculum won Backstage's Readers' Choice Award as Best VO Classes and Teacher, four years in a row. And every month for the entire year, you'll explore and master a new set of skills to help you build a successful, satisfying and profitable voice over practice.
The classes you'll be viewing this month:
• Mutual Muscles
• Mastering Perfect VO Demos – Part 1
• Mastering Perfect VO Demos – Part 2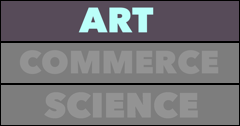 1
Mutual Muscles
Lean on the storytelling skills you already possess to make your VO better. Reject the myths and embrace the truths about different performance modes, and learn how to take advantage of practical and technical nuance when acting, on mic or on camera. Discover, enhance and rely on the mutual muscles we all use as actors, no matter how we choose to display our talent.
The skills you'll get:
– rejecting myths and embrace truths about different performance modes
– how to take advantage of practical and technical nuance
– why performance instruction and preparation works for VO
– how to use training in one acting mode effectively in another
– and more
2
Mastering Perfect VO Demos – Part 1: Strategies
In this first of two classes on how to create the perfect demo, we look at the strategies – the planning you need – to create the perfect demo for your brand. Commercial demos, IVR demos, narration demos and others are each a calling card that will introduce the buyers of your voice work to your instrument. Your demo process should begin with that very careful planning.
The skills you'll get:
– what demos should and shouldn't include
– the biggest mistakes some demo producers make
– how to create your demo for an audience of one
– how to leverage home equipment to expand your demo portfolio
– and more
3
Mastering Perfect VO Demos – Part 2: Tactics
In this second half of our in-depth work on demos, we look at the tactics – the actual process with which your demo should be produced. Your demo should created with artful, world class production and distribution to the voice buying community.
The skills you'll get:
– what to do on the day of the demo
– the process to follow when producing on your own
– fine tuning the demo itself – what to include and what to leave out
– how to produce perfect demos in all categories of VO
– and more
---
Discussions? Q&A? Copy provided? You bet.
So…first, you watch the classes at home. Then, we discuss the content and work on-mic.
At this live Workout session, all students will be provided with lecture notes and VO copy, and will discuss the month's class content. There will be plenty of time for questions and answers.
Participants will then get up on-mic, be directed and recorded with three pieces of copy, and the recordings will be given to each participant to use as mini-starter demos (in advance of completed professional demos), showing their mastery of the particular category of voice work performed.
All tickets include a registered seat at this Workout Session, and instant access to this month's class lessons online.
Tickets are available on a first-come, first-served basis, and are open to VO2GoGo Pros for 72 hours prior to general availability.
---