Meet the VO2GoGo Instructors.
Read more about David H. Lawrence XVII and Anne Ganguzza, the teachers that lead you through the VO2GoGo.com Secrets of VO classes.
David H. Lawrence XVII, the creator of the VO2GoGo series of classes, is a modern day multi-hyphenate: an actor-writer-producer-leader-entrepreneur. After a 30 year career on radio in markets from New York to San Francisco to satellite and network, David H. Lawrence XVII decided to make a drastic change. He hung up his headphones and retired from hosting 3 syndicated radio shows to head to Los Angeles, to concentrate solely on acting in front of the camera… [read more about David]
Anne Ganguzza is vo2gogo's Instructor in Orange County, and teaches the vo2gogo curriculum and day long intensives in the Irvine, CA location. She brings with her over 20 years of experience in corporate and educational training, and has been successfully mentoring and coaching voiceover students for over three years.
A full time professional voice actor, coach, and producer… [read more about Anne]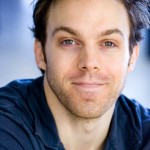 Trevor Algatt (SAG-AFTRA) is a writer, Ovation-nominated actor, and year-round competitive swimmer with SCAQ in Los Angeles.
Like the cream cheese, he's from Philadelphia.
Trevor's production of animation demos place him in a special category of VO directors and producers…. [read more about Trevor]