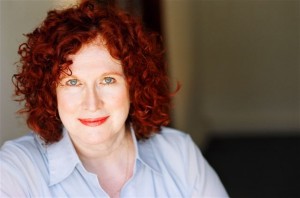 Inviting, earthy and wise.
A seasoned veteran actor, Kate McGregor-Stewart knows exactly who she is, and has a knack for bringing her signature style instantly to copy in any category of VO. Highly acclaimed as both a working actor and sought-after coach, Kate knows immediately how to size up a script and deliver the goods.
Kate has been working in on-camera, stage and VO for decades, and her training includes voicing commercial copy, narration copy, audiobooks, the art of self direction and basic VO career management.
Kate is skilled in recording both auditions and finished product with her home equipment, and has a phone patch for clients to monitor sessions.
Kate has an extensive VO portfolio, including commercial and audiobook demos.
Want a custom Featured Talent Listing page like this for yourself?
If you're a VO2GoGo Pro, ProPlus, Pro Complete or Pro Emeritus client,
and you'd like your own custom Featured Talent Listing page,
just click here to get one.