Hey, there!
A previous issue of the newsletter dealt with the use of QR codes in your offline VO marketing materials. But if you're serious about using them, you might want to consider tracking how QR Codes are used.
This is a bit geeky, but worth it.
To review, QR codes (or Quick Response codes) are those square graphics with random dots that lead people to your website, if they use a QR code reader on their smartphones. They are great for giving people a way to engage online from offline (printed) materials. They're free to generate (here's the site I like to use to generate mine: http://zxing.appspot.com/generator/) Here's a typical QR code: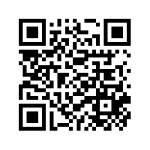 It's a QR code that leads to my VO2GoGo site. But it takes advantage of something called redirection.
Instead of that QR code simply leading to http://vo2gogo.com, it leads to a tracking link, which only then takes the user to the main page.
Why?
Because I want to see how many times people actually use the QR codes I create. (There are lots of people who will ask you to pay them to tell you that QR codes are stupid, no one uses them and they don't work. I beg to differ.)
I can even track individual versions of the code, that all lead eventually to the same place, my website.
So here's where it gets really geeky, but if you follow me it will be worth it.
When someone snaps this QR code, the URL is actually http://vo2gogo.com/via-sovo-daily-2011-11-23, a URL that isn't actually a page, but a descriptive redirection link via a plug-in for WordPress called, appropriately, Redirection. If the user scans that QR code, they will go to that link only briefly, and then be sent instantly to the main VO2GoGo.com page – but by checking my logs, I now know that a new person has used that QR code.
Go ahead and test it – I actually made the graphic above clickable. Watch the address bar as it briefly shows you the longer URL, then immediately goes to the main page (it may fly by quickly, so watch carefully). You can also hover over it with your mouse, and look at the status bar at the bottom of your browser window to see the actual URL it begins with.
(VERY GEEKY NOTE: If you don't use WordPress, you can use an old fashioned META REFRESH page to lead to the actual page.)
Here's how you can use this to your advantage as a VO talent:
You can generate QR codes that all lead to the same place, like your IMDB page, but are on different printed material. I've made QR codes that lead to redirection links including /imdb-from-villain-headshot, /rehearsal-dot-com-from-2011-brochure, /rehearsal-dot-com-from-2011-retractable-sign and so on. That way, I can look at all of them and see which ones are most effective.
Having control over that redirection link for the QR code is more than just for tracking visitors and where they come from. It also means you can change the destination of that redirection link anytime. And that means that if you put a QR Code on your headshot or resume that leads to, say, a YouTube video of your demo reel, if you update that demo reel, you'll be given a new YouTube URL (you can't just replace the video content seen at a particular YouTube URL). Just go to the Redirection plugin in WordPress, and change where the user ends up (the new YouTube URL).
Imagine your headshot hanging on the board at the theater where you're currently appearing in a play, with a QR code tastefully in the lower right hand corner. During the run of the show, you happen to update your reel. No worries – just change the destination URL of the redirection to the new demo. No slapping a new QR code over the old one on your headshot.
You're going to come up with even cooler ways to use QR codes – and when you do, please use the comments below and let me know about it.
Hope this helps.
David