Hey, there!
This falls under the category of defending the success of your VO career via technology…keeping your passwords safe from malware that is out to steal them.
You've probably heard about (or maybe been affected by) any number of malware attacks that place software on your machine, and intercept your communications – supposedly safe, encrypted communications – including your passwords.
Every site that has contacted their users after one of these attacks has had one message: change your password for our site.
Every site, that is, except for one – because they were completely protected.
I'm here to tell you that there's a better path, one that I chose to follow several years ago, and am thrilled with.
It happens to be the same site that didn't need to have its users change their password.
Here's why it's the perfect cure for the malware blues.
It's called Dashlane. It's like a storage locker for your passwords, a wallet that's super-encrypted that contains all of the passwords you use.
And it goes one step further: it generates highly random, extremely strong passwords that are the most difficult of all to guess (one estimate says that a hacker would take centuries on the fastest, largest computer network in the world to figure out any of them).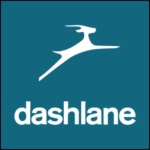 And you don't have to remember any but one of those passwords – you just need Dashlane. With Dashlane running (and it only runs when you enter the one password you do need to remember, your master password), it enters your passwords for you.
Automatically.
That means that if you are a member of a casting, work, play, search or email site (including Google, Yahoo, Facebook, Pinterest, Instagram, major dating sites, shopping sites and 20,000 to 500,000 more sites), you didn't and don't have to worry about changing your Dashlane password, since it's never stored anywhere unencrypted.
You still have to go through the chore of changing any password on any site that might be affected, no matter whether you use a password wallet like Dashlane or not, but Dashlane makes that super easy – you do it with the Dashlane app.
Now…here's the good news. Dashlane is free.
Let me repeat that.
It's free. Absolutely free.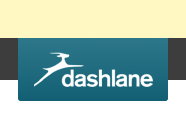 But I strongly suggest one thing: don't get the free version. Get the cheap, cheap, cheap Dashlane Premium version, because it allows you to sync all of your passwords amongst all of your devices the moment you have Dashlane create one. That means that when you run Dashlane on your computer, and add a strong password, Dashlane will make sure all your other devices (smartphone, tablet, etc) know about it and make it instantly available there.
With the Premium version, you'll also get free cloud backup of your passwords, web access to your passwords should you lose a device, and premium VIP support should you get stuck.
It's great.
And here's a link that will get you 6 months of Dashlane Premium for free:
https://www.vo2gogo.com/get-dashlane
I use it. And can't live without it.
Hope this helps.
David